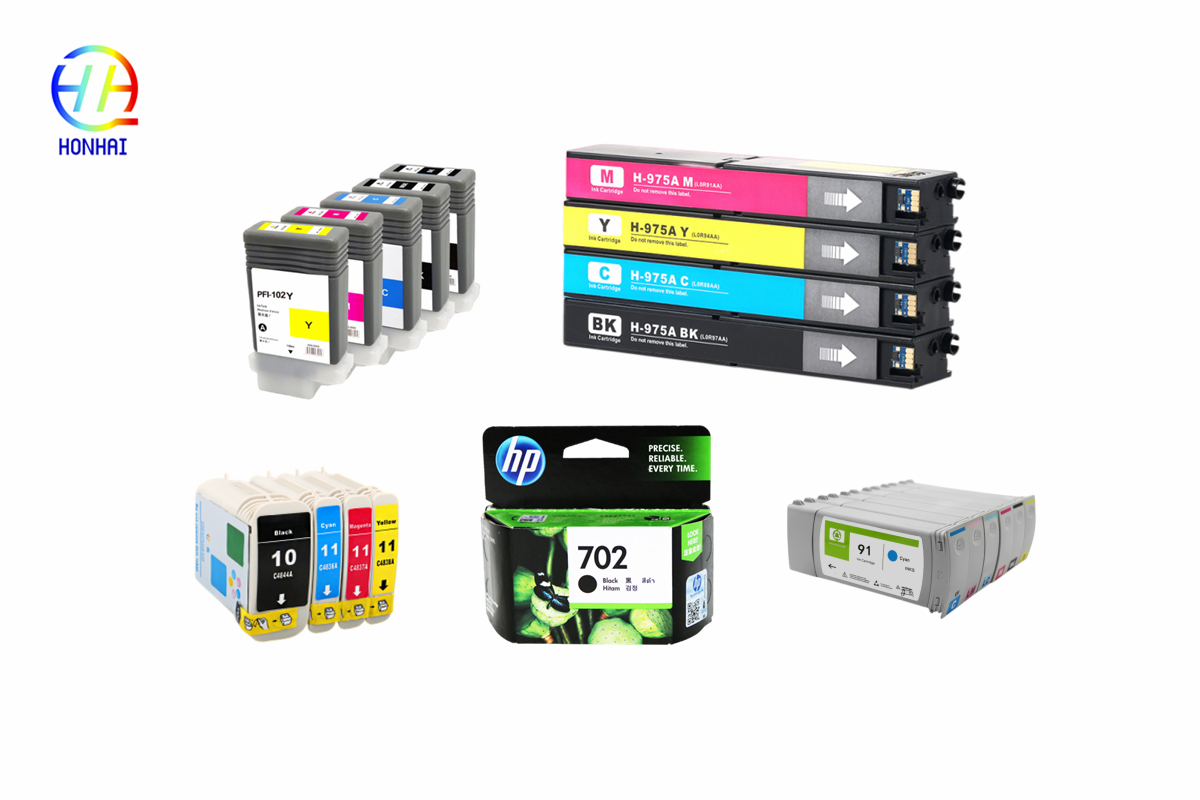 In 2021-2022, the ink cartridge market shipments in China were relatively stable. Due to the impact of the listing of laser printers, its growth rate has slowed yearly, and the amount of ink cartridge industry shipment has declined. There are mainly two types of ink cartridges in the market in China, namely genuine original ink cartridges and compatible ink cartridges. Genuine original ink cartridges are produced by branded printer manufacturers and are of the best quality but overpriced; compatible ink cartridges are productions from other factories, which are inexpensive but usually of lower quality. But it is noticeable that their quality is improving with technology development. The cartridge prices on various online shops showthat the average market price of compatible cartridges is around 60 CNY. In comparison, the average cost of original cartridges ranges from 200-400 CNY, which is more than three times the market price of compatible cartridges.
The global ink cartridge printing consumables market shipments are above US$75 billion and maintain a slow growth with a compound annual growth rate of less than 1%. However, China's printing consumption is around 140-150 billion RMB, maintaining a CAGR of more than 2% in recent years, with 20% of market size accounted for general-purpose consumables. There are about 3,000 print consumables manufacturers in China, mainly concentrated in the Pearl River Delta, Yangtze River Delta, and Bohai Rim regions. The vast majority of their products are exported abroad. In 2019, the global cartridge instant diagnostic system market generated nearly USD 6,173 million, almost USD 6,173 million in revenues. It is expected to grow at a CAGR of 4.29% during 2020-2026, to reach USD 8259 million by the end of 2026.
It is visible that China's ink cartridge industry has gradually moved towards a mature stage of independent innovation, with independent intellectual property rights gradually improved and sound. The number of patents in China's ink cartridge industry has reached more than 7,000, with an annual increase of about 500; at the same time, more than 20 international standards, ink cartridge industry standards, and local standards in the consumables industry have been completed by the industry-led enterprises as the first drafters. From the continuous innovation of new products and technologies and the improvement of the market operation mode, the initiative of the printer manufacturers in technology updates, and the excellent prospects for the future of the inkjet printer cartridge market are revealed.
---
Post time: Jul-25-2022