The IDC has released the industrial printer shipments for the first quarter of 2022. According to statistics, industrial printer shipments in the quarter fell 2.1% from a year ago. Tim Greene, a research director of the printer solution in IDC, said that the industrial printer shipments were relatively weak at the beginning of the year due to supply chain challenges, regional wars, and the epidemic, which to some extent caused an inconsistent supply and demand cycle.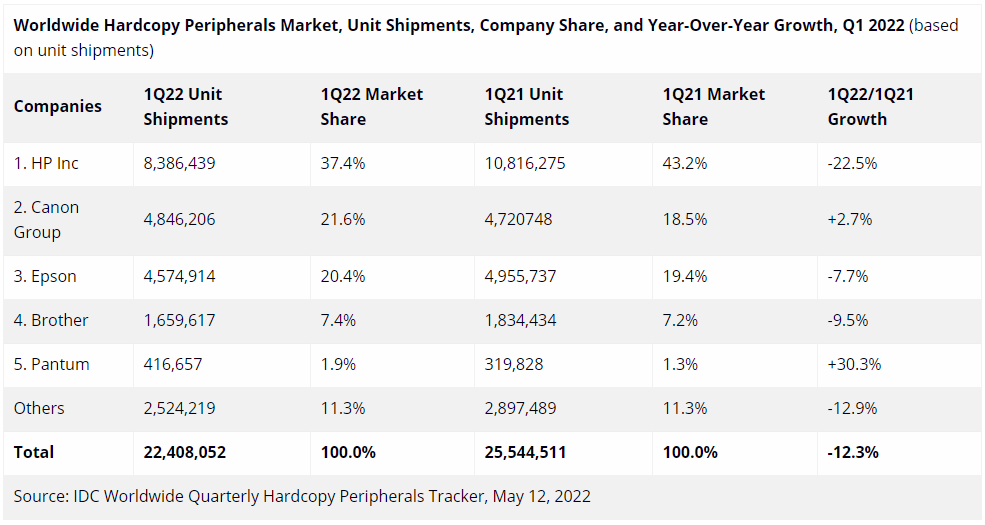 From the chart, we can see:
On the top, Shipments of large-format digital printers that account for the majority of industrial printers decreased by less than 2% in the first quarter of 2022 compared to the former. Moreover, dedicated direct-to-garment (DTG) printers declined in shipment again in the first quarter of 2022, although they did perform solidly in the premium segment. The replacement of dedicated DTG printers with aqueous direct-to-film printers continued. Besides, the shipment of direct-modeling printers went down by 12.5%. Also, the shipment of digital label and packaging printers declined by 8.9%. Finally, loads of industrial textile printers performed well, which increased by 4.6% year on year globally in shipment.
---
Post time: Jun-14-2022